OUR APPS
Sociable
Meet New People, Play Games and Chat
Sociable is a fun and interactive new way to socialize while playing your favorite games!


Find new people near you or from all around the world, break the ice with games, chat, send videos & photos, share interests and socialize while having fun.


Stay up to date with your favorite people by following them. Share videos and photos with your followers.
With the in-game video chat function, you can socialize as you play fun games. And connect with people from around the world for new interactive challenges and the chance to make new mates!
With Sociable, you can:
- Make new friends - nearby or around the world
- 🕹 Play all your favorite games in one app: Backgammon, Rummikub, Wordy, AA, Battle Ship, Wizzle, Jellies, Pishti, Diamonds, XOXO, Jukebox, Match Pairs and many more!
- 😉 Share videos / photos and follow others to stay updated on their activity


- 😄 Socializing have never been so much fun!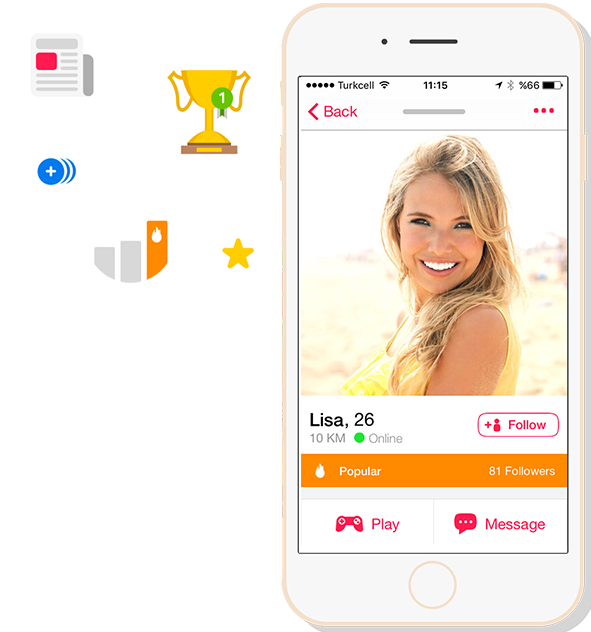 Hola
Random Video Chat
Are you bored? Would you like to meet new people with random video chat? Hola is the app you're looking for!


You'll meet new people with random video chat. Here is how it works;


1. Start with an audio call, you'll be completely anonymous!
2. 30 seconds later video will start
3. Enjoy fun conversations and make friends with people from all over the world.
- 🙋 Meet new people from all over the world through live video calls and make new friends
- 😍 Select the gender of your choice and start building new conversations


- 🤙 Send and receive messages/video calls with existing friends
- 🤖 Don't be afraid of foreign languages! Chats are translated in real time.
- 🕹 Play all your favorite games in one app: Backgammon, Jelly Crush, Diamond Crush and many more!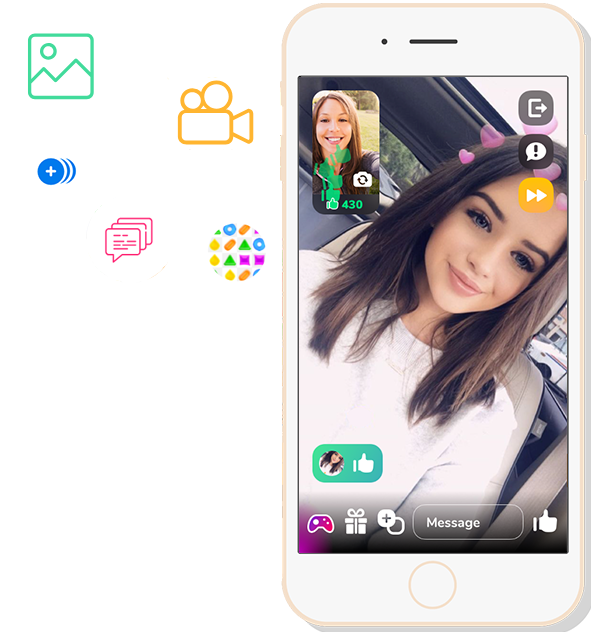 Social Backgammon
Do you like to play backgammon? Tired of playing with the same friends? Meeting new people has never been easier!
Social Backgammon is perfect for spending time when you are bored as it is the most social backgammon app!


You can text, voice chat, or video call while you match and play games with people from different places. Everything you need to turn your match into friendship is in this app!


- Don't know my backgammon streak? No problem. Learning backgammon training has never been easier.
- Social backgammon is one of the most addicting and entertaining games! You'll love the fun of winning tawla tournaments and climbing to the top of the leaderboards. Create your profile now, introduce yourself and start rolling the dice.
- Learn the best backgammon tactics and challenge others to master one of the most popular classic board games of all time! Gradually master the dice game, increase your experience and have fun.
- Match people from different parts of the world with the quick play screen and start playing. Don't waste your time waiting for your friends to be online in the app!
- In Social Backgammon, you can follow your friends and start a new game with them whenever and wherever you want.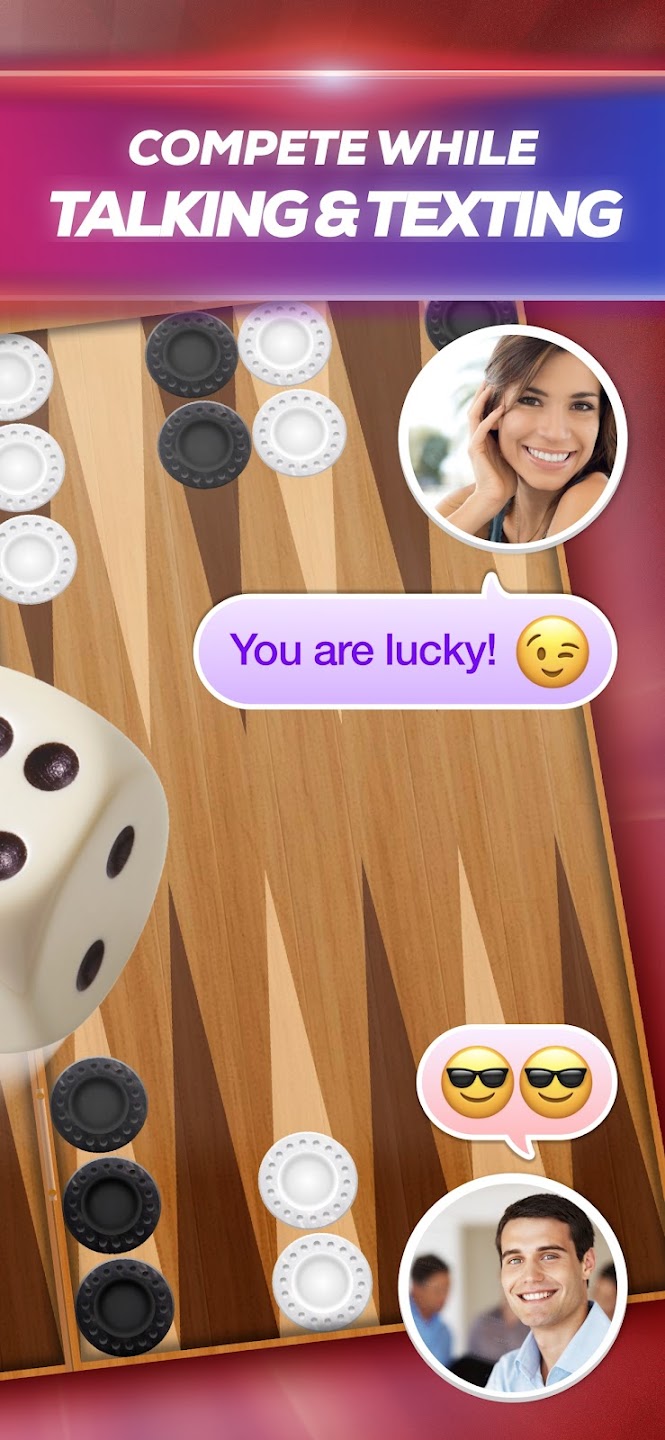 Word Game - Crossword Puzzle
Are you looking for some relaxing challenges? Welcome to the journey of the words!
Word Game is a puzzle game to sharpen your mind daily as you relax and have fun. Try to connect as many letters as you can to uncover all of the secret words! Unlock breathtaking scenery backdrops to go away from home and unwind your mind.


To complete the levels, search and connect the right letters to get the correct word, and fill out the whole crossword puzzle.


Play online and see where you rank
Enhance the fun with in-game voice chat
Take on a challenge with tournaments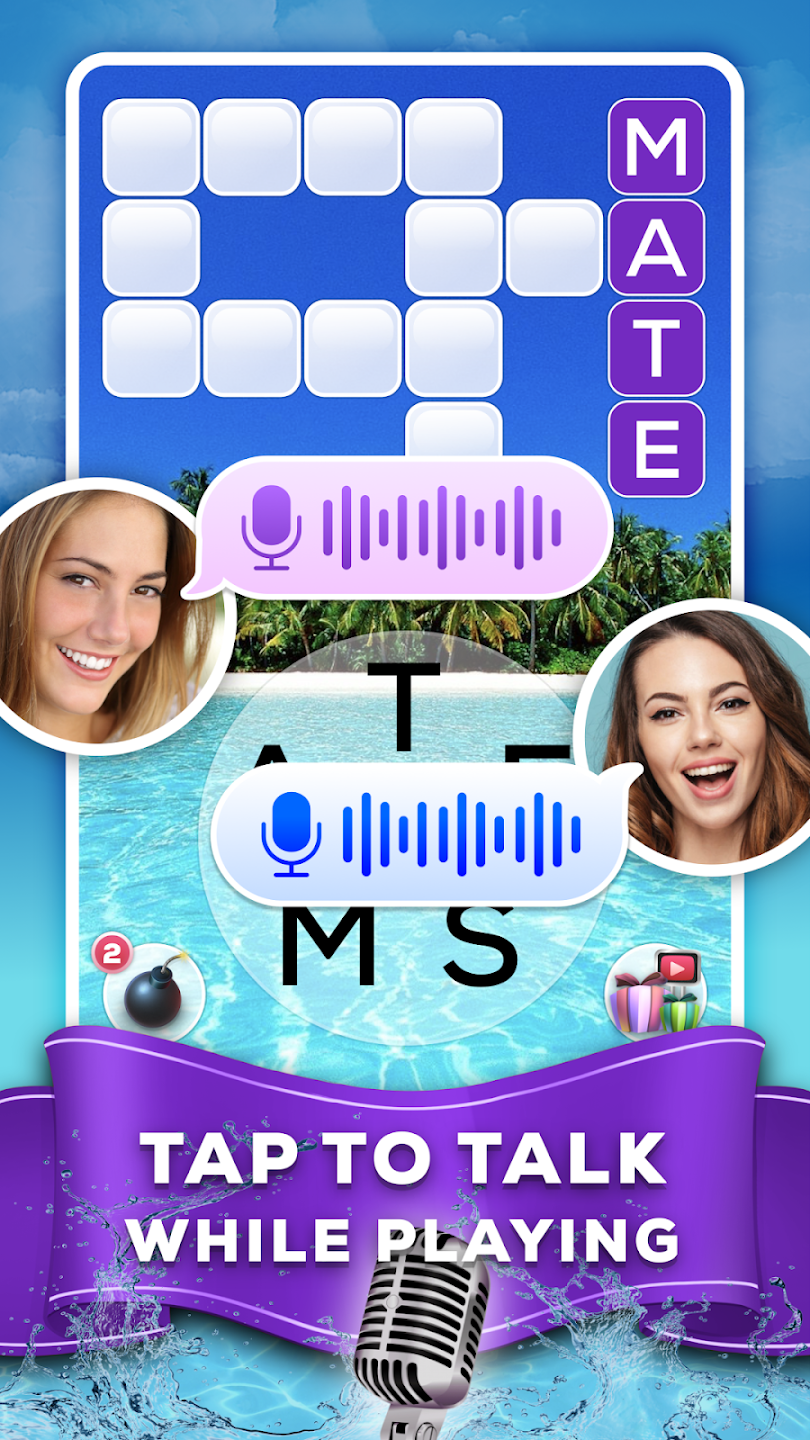 Lunarsync
Listen to guided meditations and get calm, reduce stress, sleep well, love, find peace and start a deep discovery within yourself.
Activate your inner guidance system with daily cards. Every one of them includes something that will help you make better decisions throughout your daily activities.


Reclaim your full power and free will with inspiring quotes from famous people around the world. Increase your self-esteem with daily affirmations.


Use breathing exercises to ease your mind in every different situation possible. Do you need to focus on work, get energized, or calm your anxiety? Lunarsync has an exercise for each one of them.
Learn more about life and humanity with mindfulness articles.
Sleep better than ever with nature and ambient sounds. Create the perfect room to get the best sleep and have a healthy rest.